We are a ten storey holiday resort on the beautiful Sunshine Coast, across the road from Maroochydore Beach, Queensland, Australia. A highlight of our wonderful location is our magnificent balconies and views from all units.
You don't really need a car with the public transport on our doorstep and we're centrally located close to the Sunshine Plaza shopping centre, many restaurants and various clubs and hotels within easy walking distance.
The Sunshine Coast Airport is only 15 mins drive,  and Brisbane Airport is 60mins away.
Book online direct with us – our website is up to date with our best rates and availability and there are no extra or hidden charges like some of the booking websites. Please note, as we have a "no late party" policy, we do not take bookings for "Schoolies"
In a nutshell….
Affordable accommodation for family holidays, travellers, corporate and even long term to 3 months.
Fully self-contained furnished units with full sized kitchens. Each unit also has a washing machine & drier.
All units face the same direction (North) so receive lots of sun and all have ocean views
2 lifts/elevators to all floors and a stairwell at either end of the building
No need for air-conditioning – let nature do it for you with sea breezes (and pedestal fans) in every unit.
Italian, Thai, Indian, Sizzlers, Pizza Capers, Five & Dime Gourmet Burgers, Outback Jacks and Nandos Restaurants within 50 metres. We're also directly across the road from a 24hr McDonalds, a bottle store, a cafe and not to mention the famous Zaraffas coffee shop (if you haven't tried Zaraffas you should!)
We're walking distance to both the Maroochy Surf Club and Alex Surf Clubs – however if you don't feel like a short walk – both of these, along with the Maroochy RSL offer courtesy buses to pick you up or drop you off.
Sunshine Plaza Mall, Coles, Woolworths and Aldi supermarkets all within 2-5 minutes drive.
Large heated pool and covered bbq area.
Onsite Managers available to assist 24hrs should you have any issues with your unit.
Travelling to Maroochy Sands Holiday Units on the Sunshine Coast.
Easy to get to – we're on the corner of Sixth Ave and Aerodrome Rd (directly opposite McDonalds) with parking right outside making it easy when you check in. Click here for a map. Once checked in you can access our secure undercover parking.
If you're not ready to book yet – like us on facebook – that way you'll be kept up to date with all our special offers and general goings-on…. otherwise – we look forward to seeing you soon!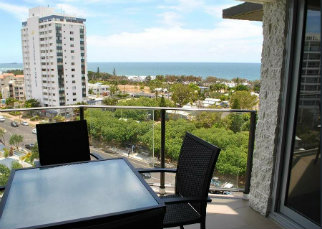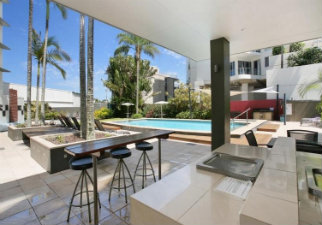 So many cafes and restaurants within a short walking distance
2 or 3 bedroom units available
We have a selection of 2 or 3 bedroom units available – all with ocean views
All about Maroochy Sands
Maroochy Sands is a great family accommodation building. It's close to everything.
We loved the fact that everything was so close and the children practically lived in the pool
Hillary & Mike Davis